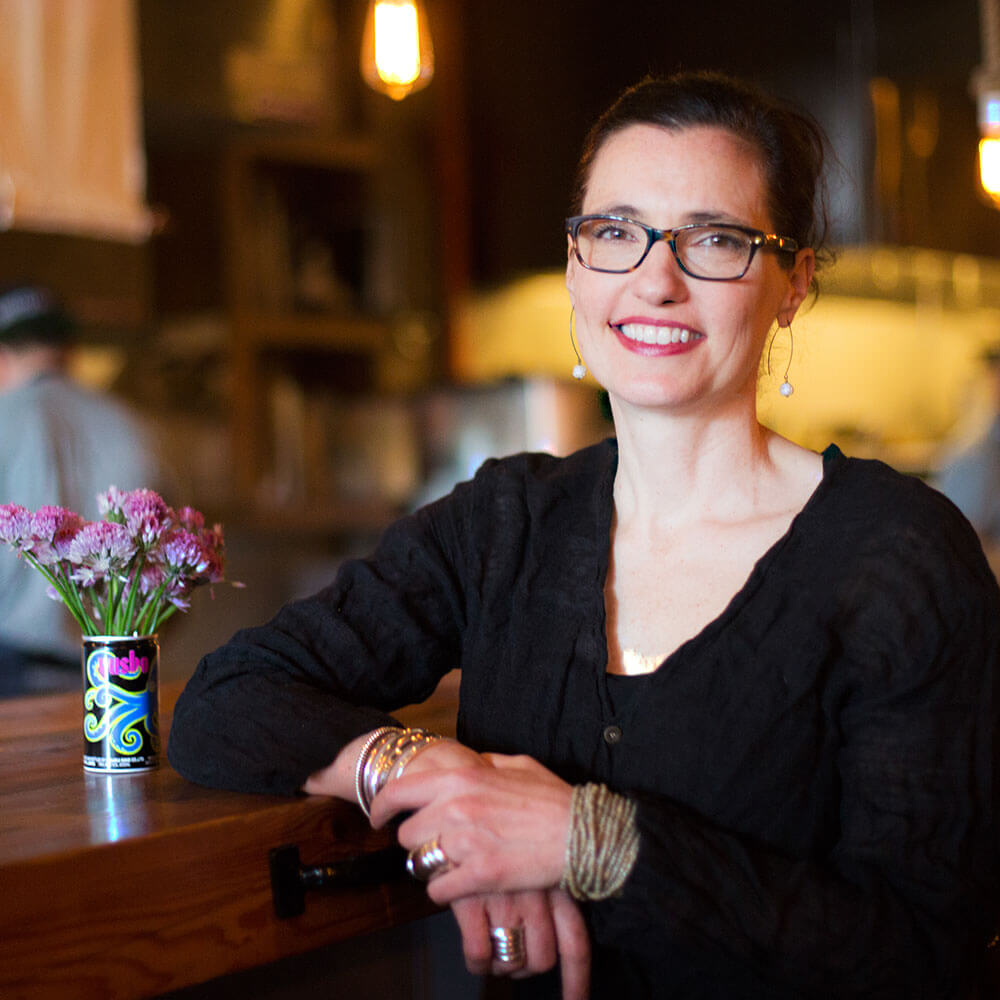 When Rachel isn't trying to score free Ramen Battle tickets at Yusho, she's handling all aspects of the construction, visual appearance and branding for Folkart's properties. Detailed by nature, Rachel designs our restaurants and taverns with an eye on creating the perfect night out for each of our guests.
In addition to her work at Folkart, Rachel is a licensed architect and has been practicing architecture for more than 24 years since graduating from Virginia Tech. She is the co-owner of fcSTUDIO, inc. Rachel's architectural experience is centered in the hospitality industry, with over 25 projects completed, ranging from neighborhood restaurants and bars to large scale restaurants on the Las Vegas Strip and in Disney World and Disneyland.
Rachel is very active with Pilot Light and has served on the local school counsel for Disney II, a Chicago public school.
Rachel is the proud wife of Matthias Merges and equally proud mother to Gretl and Tatum. In her free time, she loves to cook and garden and lives by the motto "live to eat".